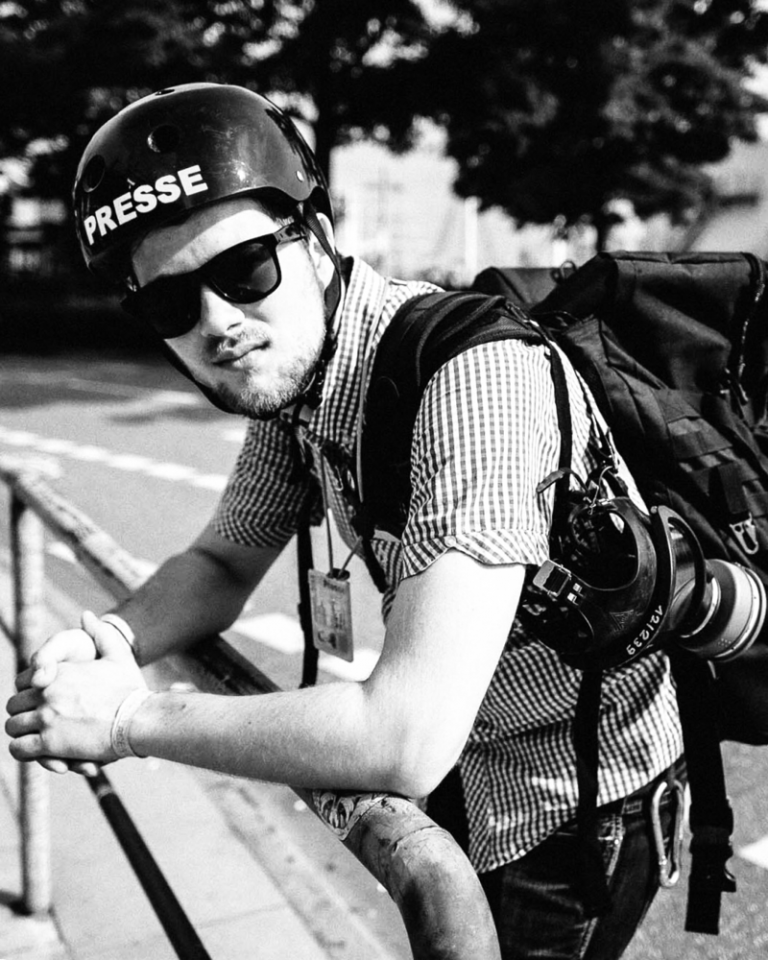 Taro Tatura is a freelance photojournalist from Hamburg, Germany.  He has been involved in photography since his childhood and has intensified his documentary and journalistic work in recent years.
In 2018 he published with five other photographers the photobook "Tage im Juli" (ISBN 978-3-945772-44-7) by the publisher Gudberg Nerger.
---
Press-References:
-Hamburger Abendblatt
-MOPO (Hamburger Morgenpost)
-Der Spiegel
-aeroTELEGRAPH
-junge Welt
-NDR Norddeutscher Rundfunk
-taz, die tageszeitung
-Verkehrsreport & Waterfront (Zeitungen vom ver.di Fachbereich Verkehr)
-publik (Zeitung der Gewerkschaft ver.di)
-analyse & kritik
-vorwärts (Zeitung der Partei der Arbeit der Schweiz)
-Gegenwind
-zone210 (Zeitschrift der ver.di Vertrauensleute bei Lufthansa Technik)
Other clients:
-DGB (Deutscher Gewerkschaftsbund)
-Manifest Verlag
-Die PARTEI
-Rap for Refugees e.V.
---